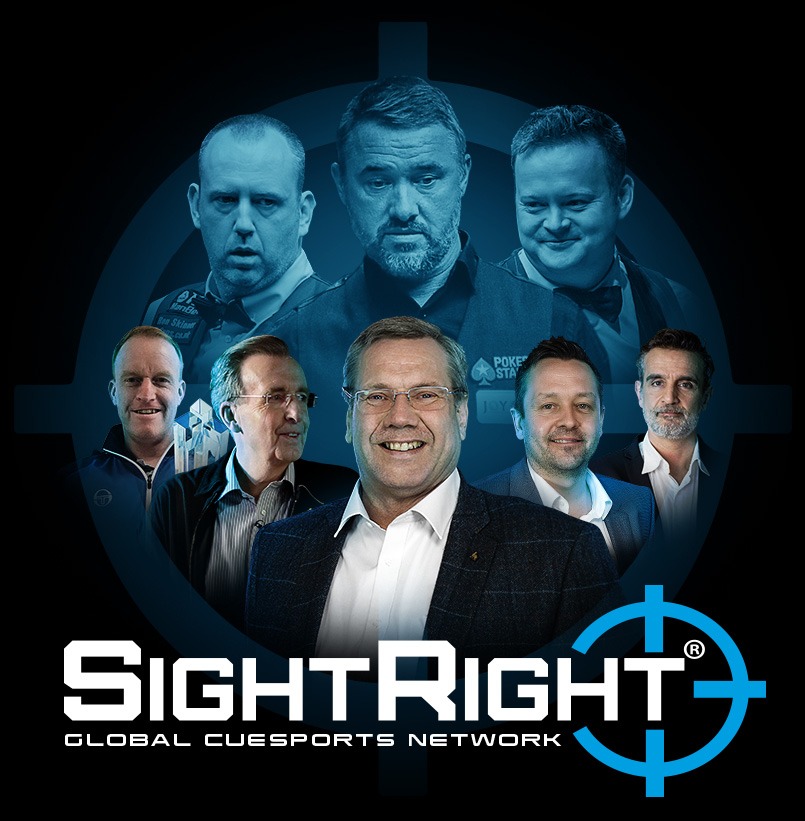 Today marks a huge turning point in our sport.  Every day, passionate Cue Sports players can finally access coaching previously reserved for only the very best in the World, at a price that would not even cover half a personal lesson. We look forward to helping our Members on their journey to becoming better players – starting today.
SightRight's Cue Sports Coaching principles have delivered multiple World Snooker Champions and major event winners! Now everyone can benefit from our SightRight 10 Steps Coaching programme to accelerate their game to a level never thought possible.
The SightRight Theory Course we are launching today is a new and exciting format for all Cue Sports Coaching, presented by SightRight Inventor & Internationally acclaimed "Best Technical Cue Sports Coach In The World" – Stephen Feeney.
The SightRight Theory Course is specifically tailored for 'home learning' during the COVID-19 Lockdown. Our course has been constructed in such a way to develop & educate Cue Sports players at home, creating the foundations for their future game at a time when table access is limited. This education and learning experience will enhance every players capability for when they can return to the table.
Stephen is joined by three of the best players in the game – Stephen Hendry, Mark Williams & Shaun Murphy – and our elite team of specialist Cue Sports Coaches, including Terry Griffiths (1979 World Champion), Alex Lely (Mosconi Cup European Team Captain), Lee Walker & Wayne Griffiths.
Our specialist team of 'Professionals' have all experienced SightRight at the top level, each of them with their own story to tell about their successes with SightRight.
When Clubs re-open, our online SightRight Practical Coaching Sessions will become available to everyone in our Player Members Club at no extra cost. 
 
We all operate under the same passion of helping players to improve.
All subscribers to our Player Members Club can engage with our whole team, with exclusive content reserved only for our Player Members.
On behalf of us all at the SightRight Global Cue Sports Network, we would like to wish everyone the very best in these trying times and we very much look forward to seeing you on your journey to improving your game.
Keep Safe